Yes, I did it. Though you barely can notice it. My hair's a little brighter now! And a little more red in the sunlight. Originally the colour was names "Caramel-blond", but with an almost-black-brown natural haircolour it came out like this:
What do you think? It isn't that reddish in normal light.
But even if everyone says that it looks nice on me, I'm gonna try real blond.
I already bought an extreme-brightener that makes my hair 7-8 levels brighter, which is a light honey-blond, according to the package.
That's how it looks like now.
That's how it should look:
Alice Evans with a blond bob
And the stuff I want to make this happen with.
But I guess it will be more like a strawberry blond on my head, like this: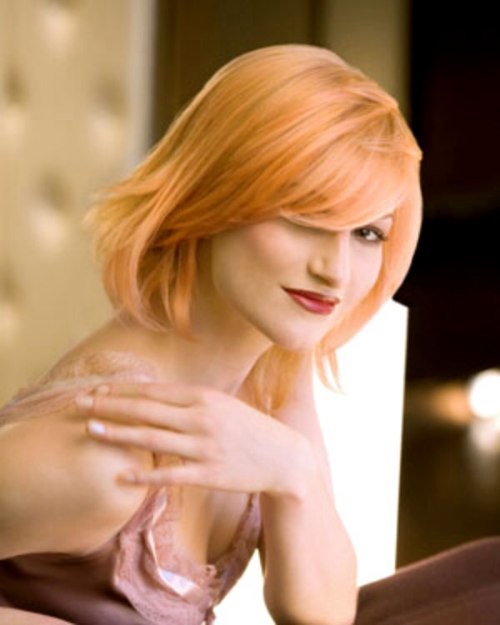 Or like Lindsay had it some when:
You're gonna see it in two weeks, my hair has to rest now a little bit after the last coloration.
By the way, do you have any experience in changing your hair-color from dark to bright?